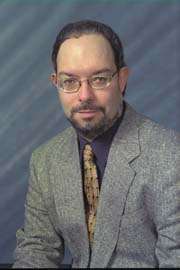 Bill Slavicsek was the Director of Roleplaying Design and Development at Wizards of the Coast. He has worked for West End Games and TSR, Inc., and designed products for Dungeons & Dragons, Star Wars, Alternity, Torg, Paranoia and Ghostbusters. His main contributions to Eberron were co-authoring the Campaign Setting as well the initial adventure paths.
Selected Eberron Game Credits
Edit
Accessories
Edit
Adventures
Edit
External Links
Edit
Ad blocker interference detected!
Wikia is a free-to-use site that makes money from advertising. We have a modified experience for viewers using ad blockers

Wikia is not accessible if you've made further modifications. Remove the custom ad blocker rule(s) and the page will load as expected.